Version 1.2 of the OpenGL Hardware Capability Viewer is now available for all Windows and Linux.
This version adds support for reading the list of supported SPIR-V extensions. These will be displayed on a new tab, and will also be uploaded to the database so you can view and compare them across multiple devices.
Note that this only works with devices suppoting GL_ARB_spirv_extensions, and that even with that extension present implementations are free to report an empty list of no SPIR-V extension is supported.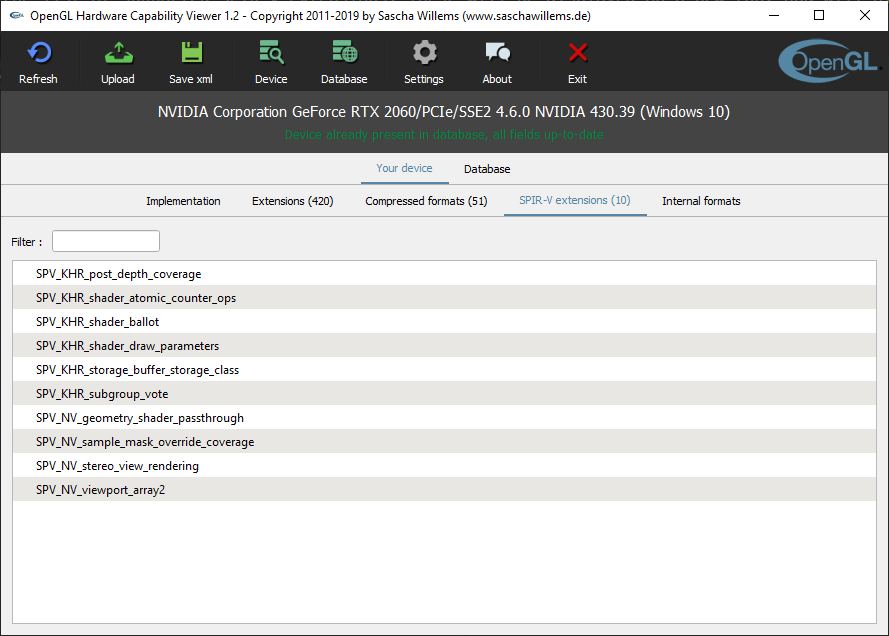 You can download the new version from https://opengl.gpuinfo.org/download.php.